Have you been looking for the right Car Mount for your iPhone or Android device? Then like me, you may have discovered the following:
Some Car Mounts can be ugly, flimsy, and in other cases total crap.
As it turns out, there is one that I've found that's NOT crappy or flimsy. In fact, it's excellent.
…and with a Smartphone it looks great.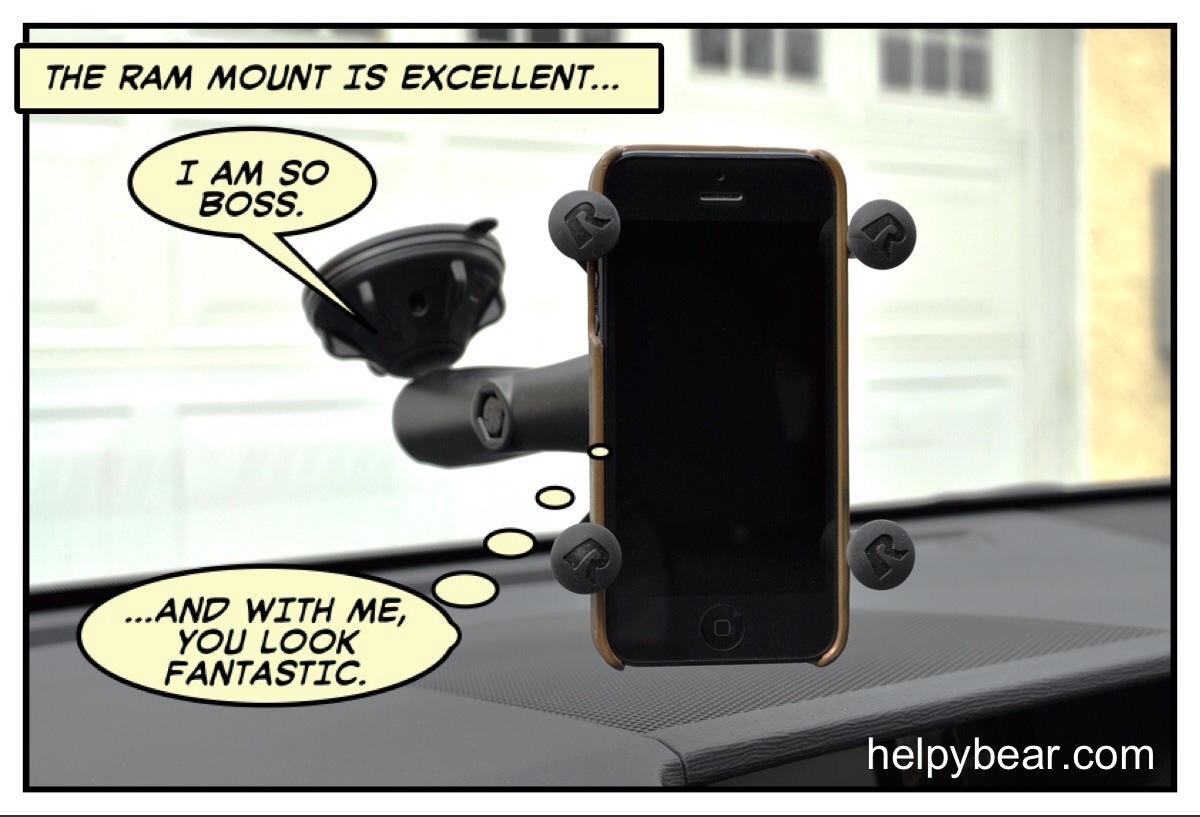 The "RAM Suction Cup Car Mount with Universal X-Grip" is a tough and versatile car mount. Used by Military and Law Enforcement, RAM makes a mount in a class all its own. And, when setup in your car you'll immediately understand why. What you mount stays right where it is.
Intelligent Design
The RAM Mount uses a ball and socket to join the connected parts. The ball is a grippy rubber joint that when clamped by the arm of the mount firmly holds it in whatever position you choose. The suction cup is ridiculously strong too. When locked in place it feels like I could use it to pull my windshield off.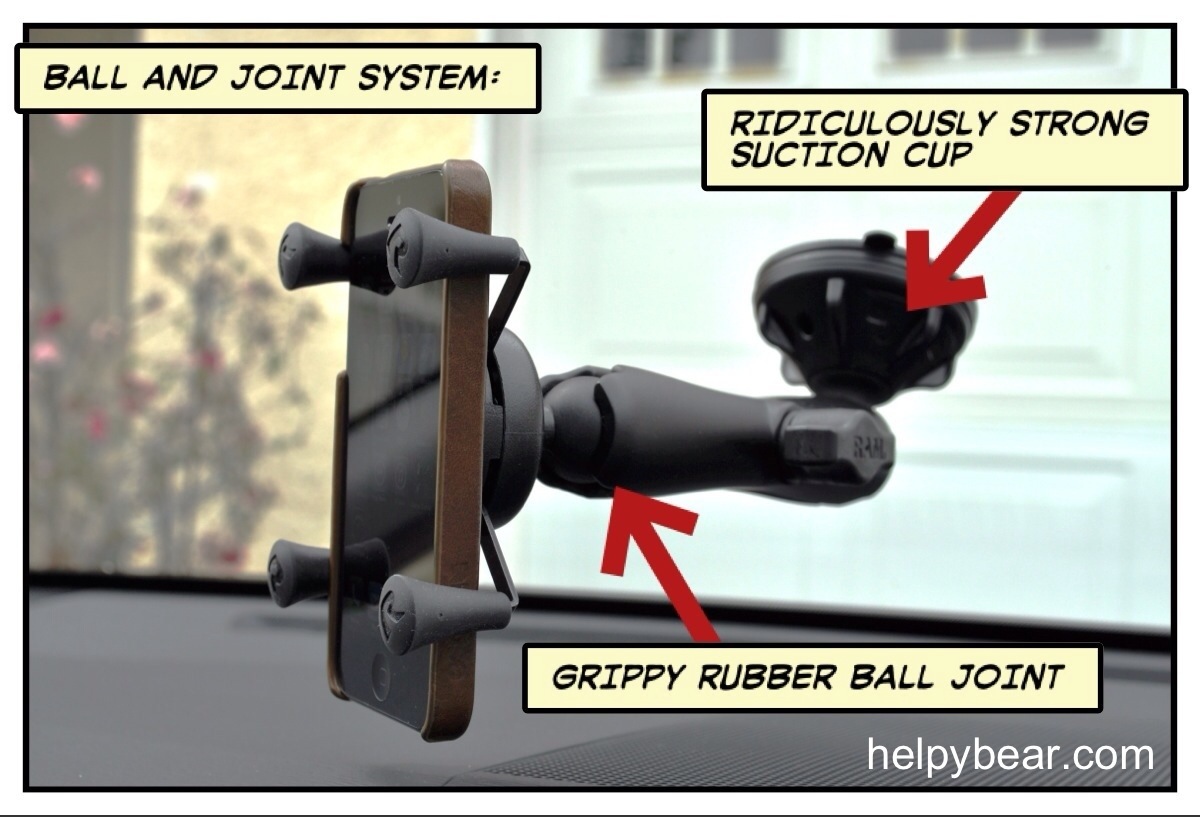 The Universal X-Grip attachment has four spring loaded arms that easily grip an iPhone or most Android devices. RAM even makes a larger size X-Grip that can hold an iPad or Android Tablet.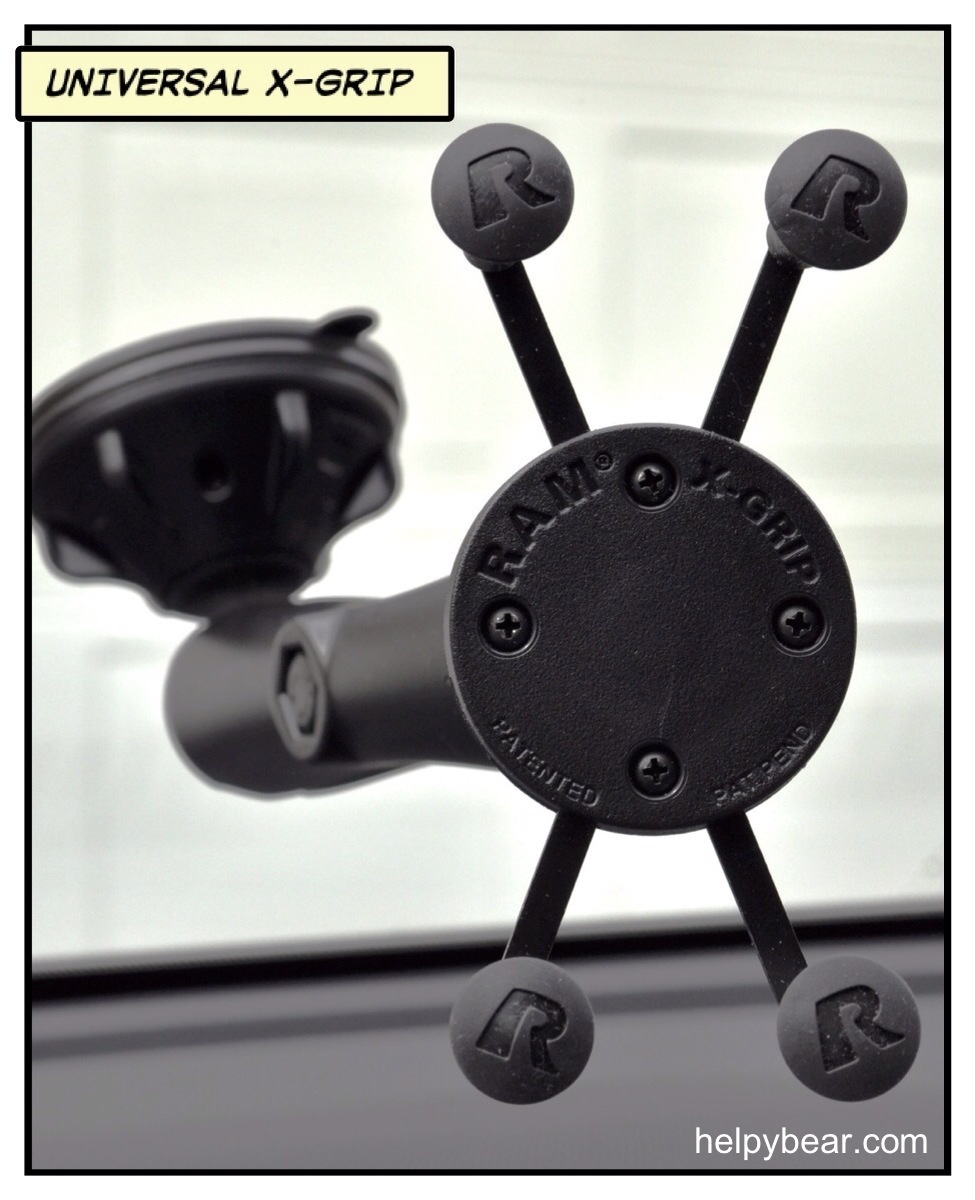 The Helpy Feature:
The best feature to this mounting system is that it's in fact a system.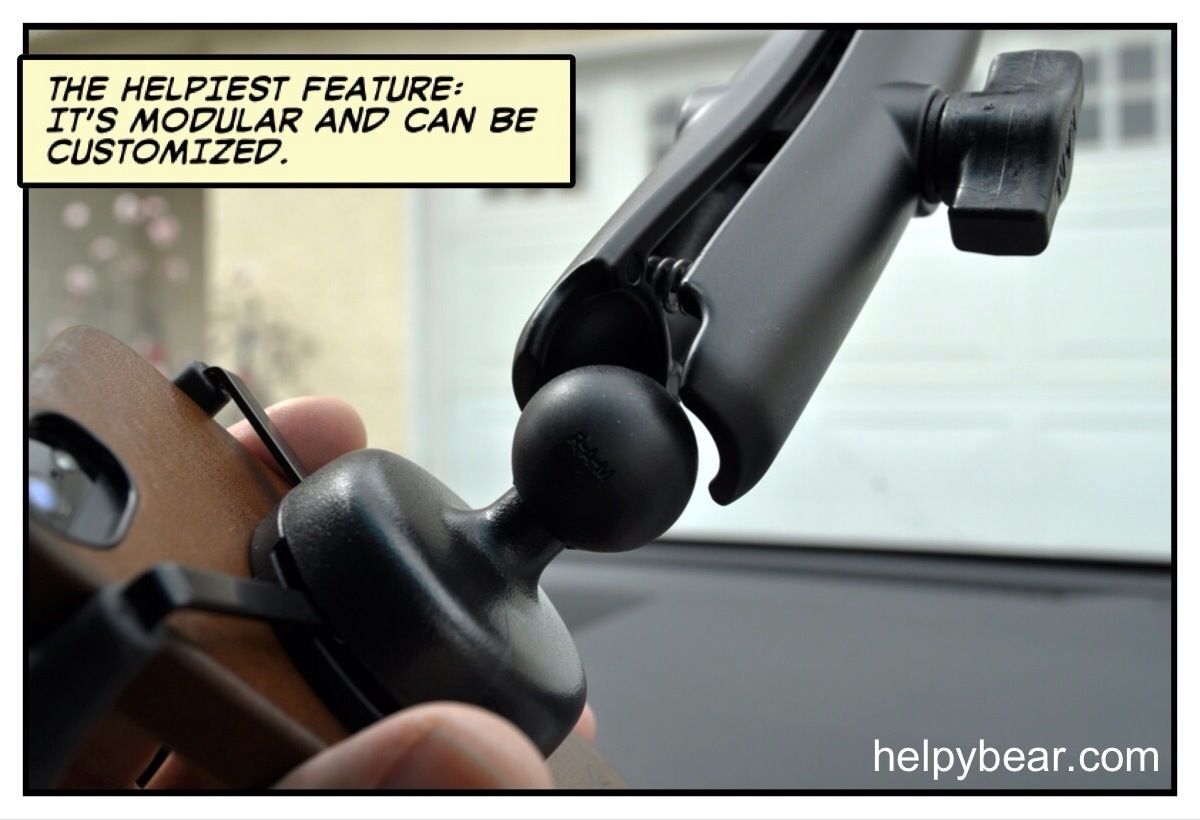 Parts are interchangeable
The ball and socket allows you to substitute other RAM parts which can be purchased individually. For instance, pictured above I'm using the RAM 5.25 Inch Socket Arm to give me added reach since my windshield is so far away from my seat. The Mount comes with a standard 3 inch arm. RAM even makes attachments such as a "U-Bolt" you could use to mount your existing RAM Arm to a Child's Stroller or a Bicycle.
The greatest benefit to having a modular system is if you somehow break or lose a part of the mount, simply replace that one part of the system rather than the entire thing.
The RAM Suction Cup Car Mount with Universal X-Grip

(and standard 3″ arm) costs about $40.
The RAM 5.25 Inch Long Double Socket Arm

(sold separately) is $20.