Mobile phones and tablets are amazing devices. Many of which have numerous features and functions that when augmented with software or "Apps", become more than helpful… They become the Helpiest tools in our bag or pocket.
These apps convert your otherwise simple mobile device into things like a Heart Rate Meter to check your pulse, Fitness assistant to maintain a healthy lifestyle, or a GPS locator to help you find your way and possibly save your life.
With that said, one can hardly expect to find a Helpy Feature in a Game – but there is one in Real Racing 3… And it's amazing.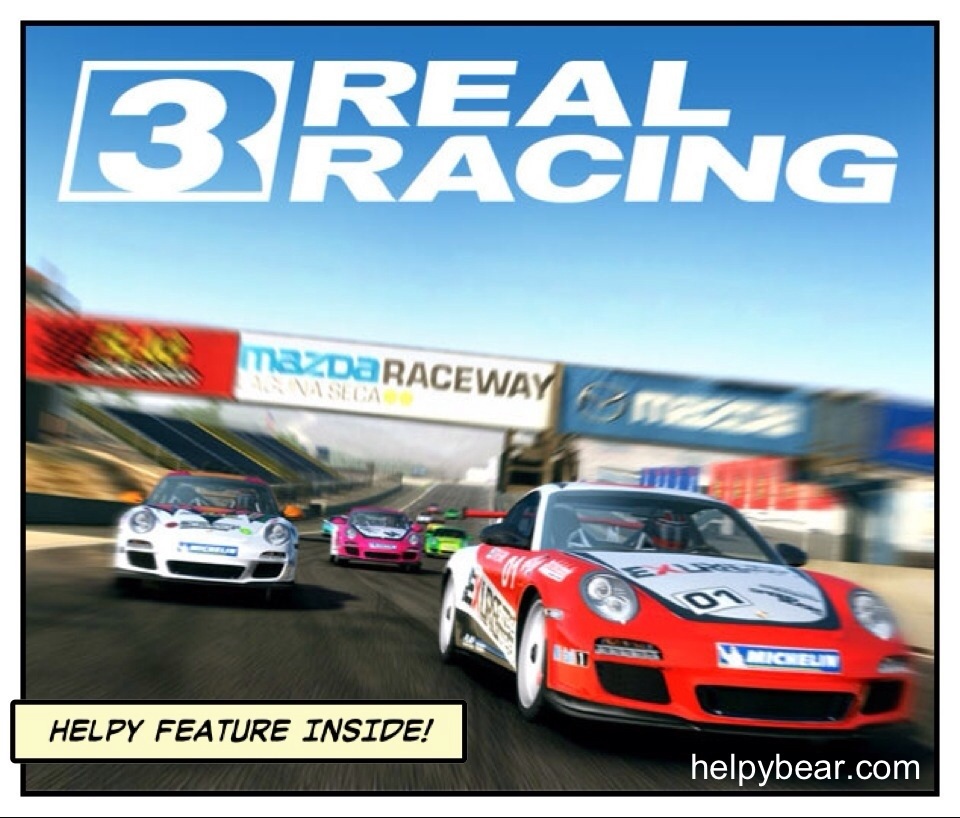 EA's Real Racing 3 is the latest installment of the wildly popular racing series for iOS and Android. The game features real cars, real tracks, online play with real people, and a level of polished quality and detail that one would expect to only see on a PC or game console.
Now that's all fine and dandy but where's the Helpy part? Wait for it…
I love games as I'm sure many of you who read my blog do. And like many of you, I have come to appreciate the satisfaction to be had in Online Multiplayer gaming.
Multiplayer games create shared experiences, build community, give us the means to show off how much better we are than our friends, and trash talk them… Endlessly.
However, when playing, online multiplayer games require a level of attention and commitment from gamers that tend to strain relationships with those around them NOT playing. If you're single it's no biggie. If you have a significant other, kids, or a spouse that's less than enthusiastic about the joy online multiplayer games give you, then there's a problem. But there's hope…
The Helpy Feature:
Real Racing 3 has a very innovative approach to online multiplay called "Time Shifted Multiplayer". Based on your driving stats and skill an AI counterpart is created that your friends and others online race against… When they choose to play. I no longer have to coordinate time to play with friends or give undivided attention to a race against other people online! In fact, I can even pause the race anytime to instead return to cultivating relationships outside the game.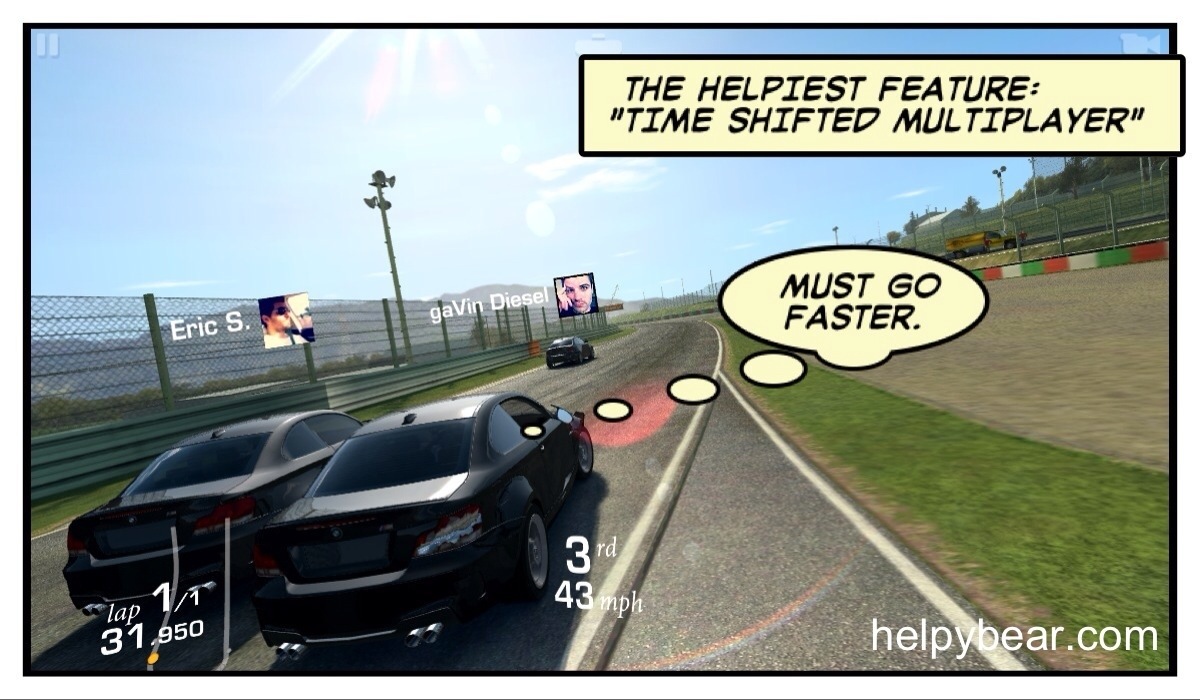 Time Shifted Multiplayer gives me the immersion and excitement of racing my friends online on demand and when time permits. It's like Words With Friends – but with cars… Really fast cars.
Real Racing 3 is available now on iOS and Android – and it's FREE.