Searching for a pair of Bluetooth stereo headphones can be tough. Preferences only add to the difficulty. Do you prefer big cup over-the-ear headphones or in-ear earbuds? And if you prefer in-ear, then do you get ones that wrap over your head or around? Then there's the ultimate question of sound quality!
Again, finding the right pair of wireless stereo headphones can be difficult. So if you're still looking for the right pair look no further.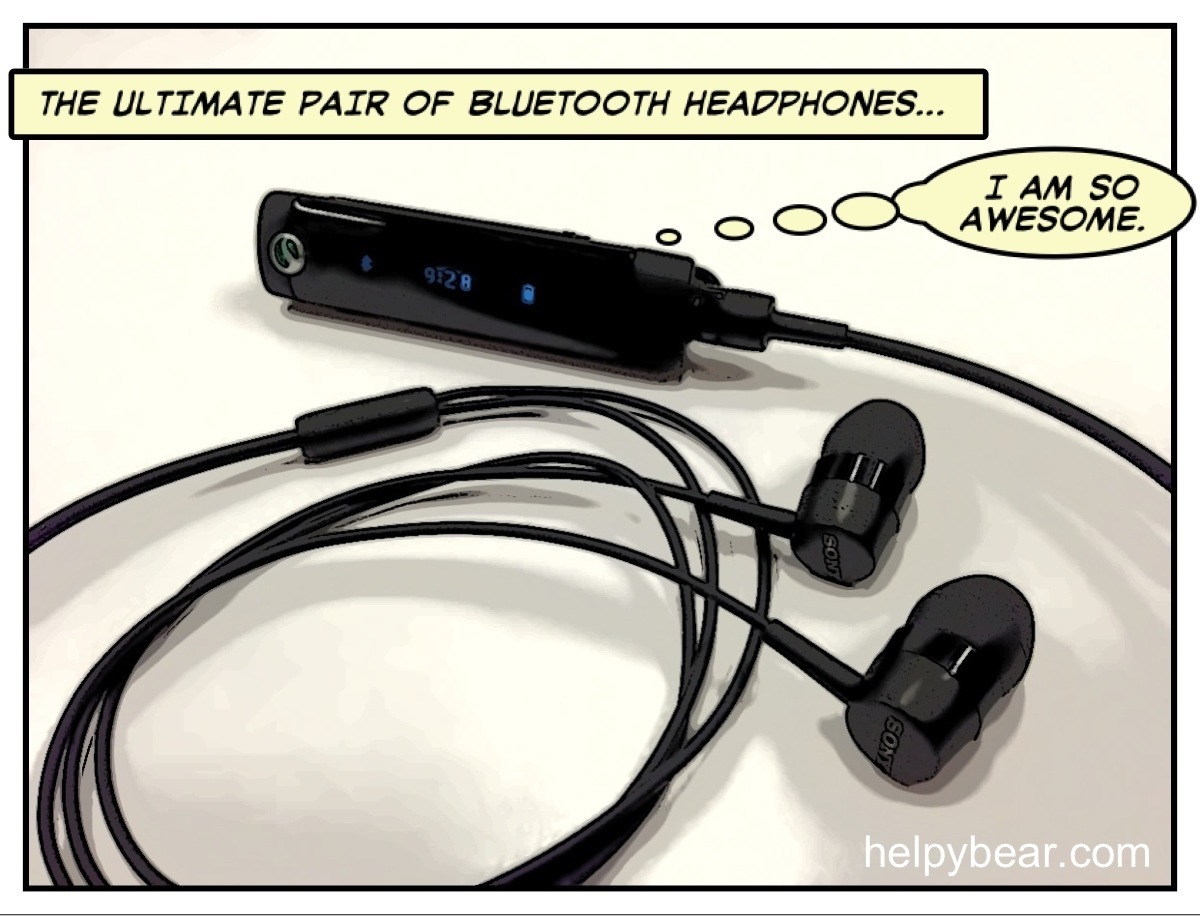 The Sony Ericsson MW600 Bluetooth Headphones can fit your wireless headphone needs and even provide you with added benefits where you least expect.
Unlike other Bluetooth headphones, the main component to this device is simply a Bluetooth Receiver with a standard 3.5mm headphone port. This means ANY headphones become Bluetooth capable when plugged into this little device!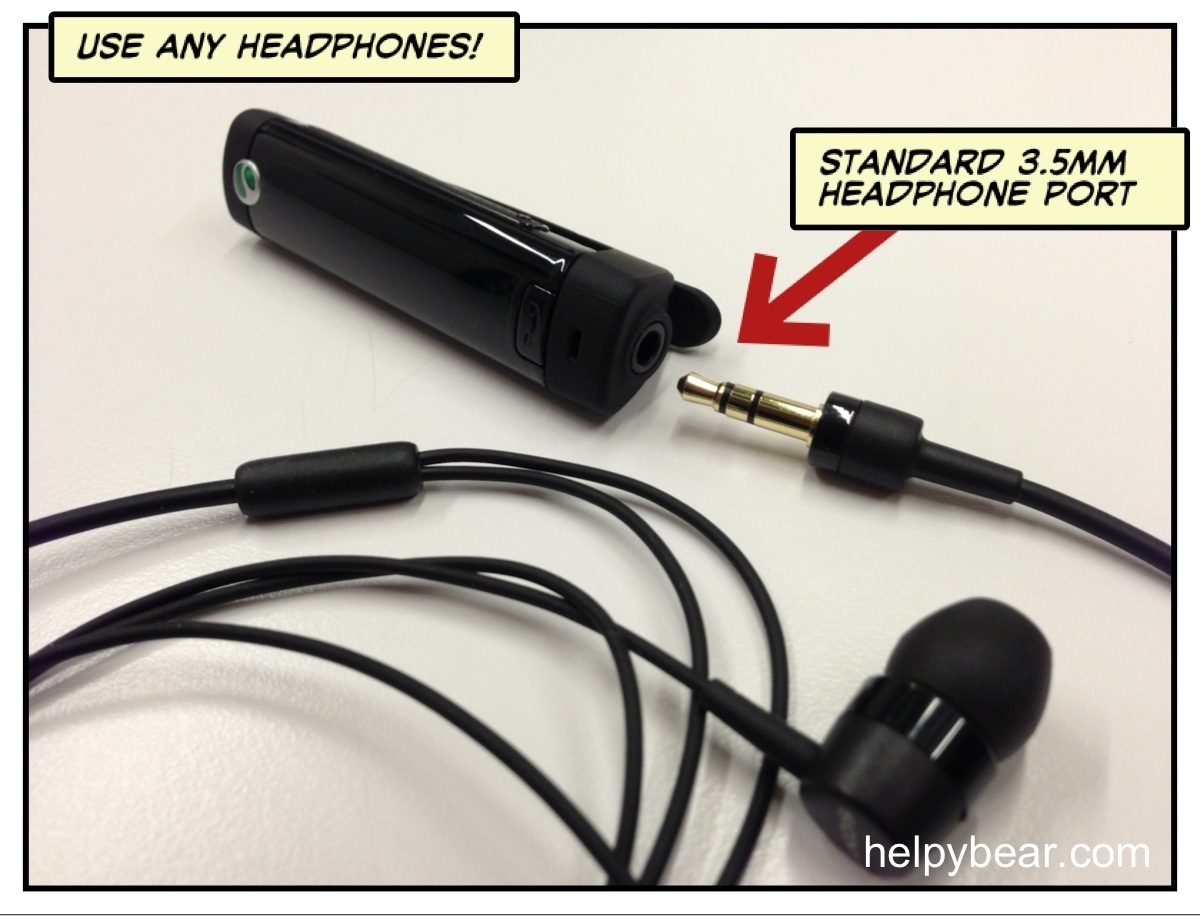 This device also has standard controls that work as expected with current iOS and Android devices. It even has a microphone and talk button for answering calls or giving commands to personal assistants like Siri. The microphone has little to no noise canceling though so I have found Siri to occasionally misunderstand me completely. However, when used in phone calls it's been perfectly adequate and people I've talked to tell me I sound fine.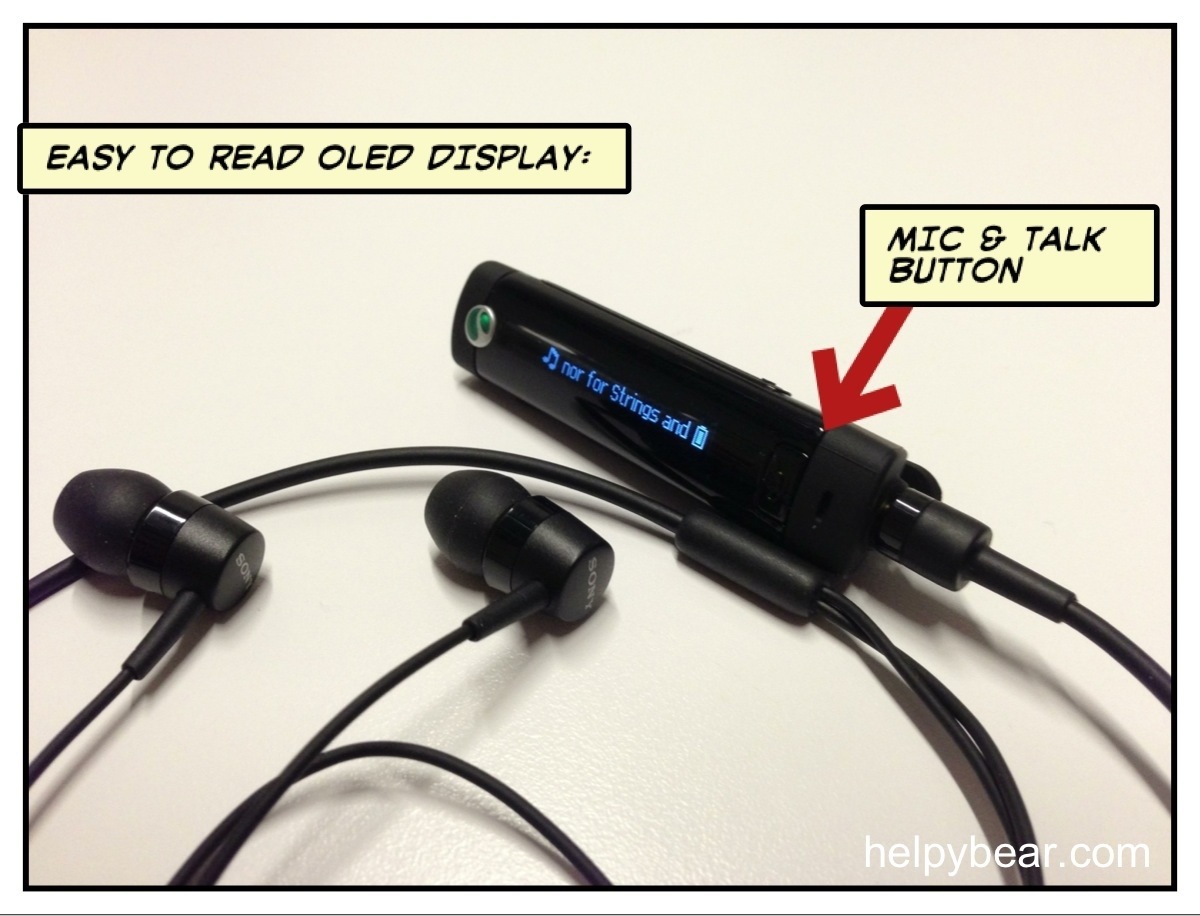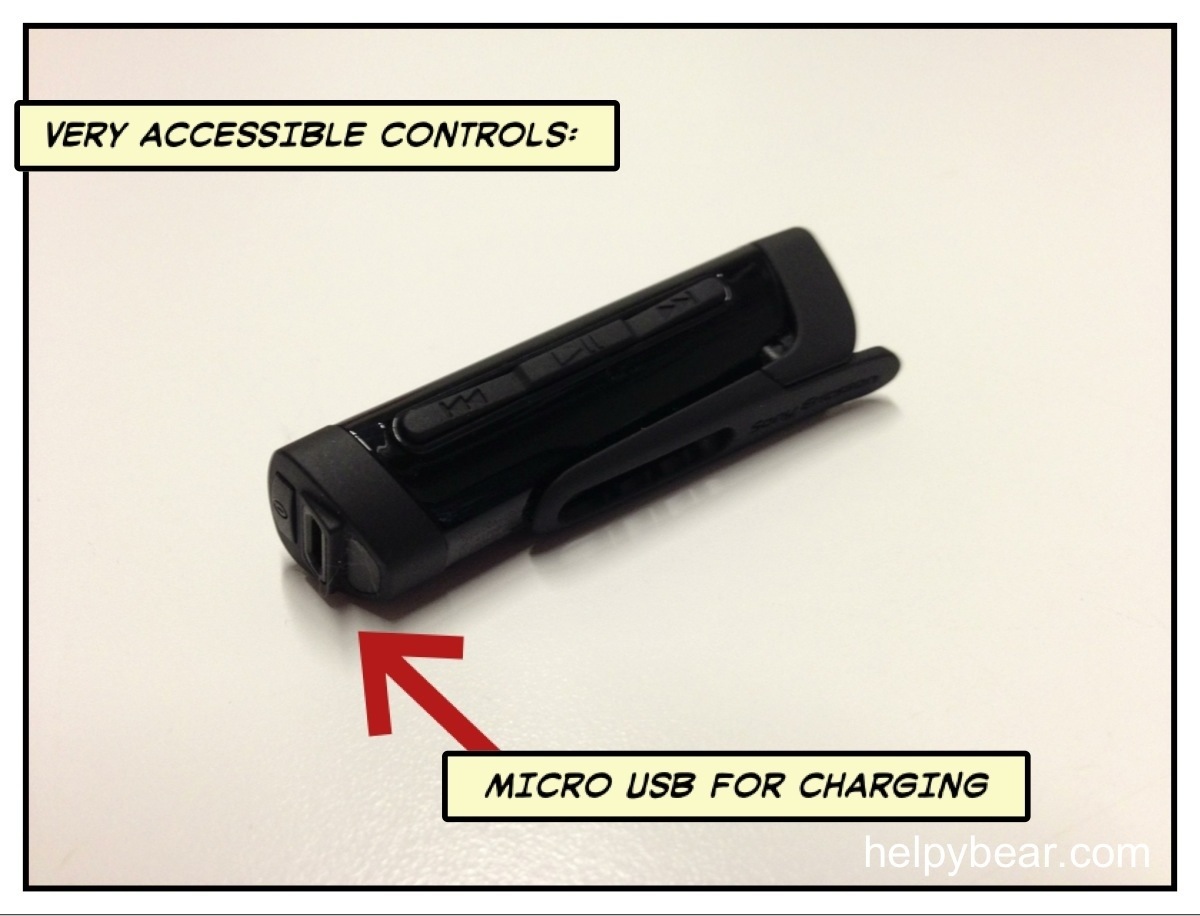 Charging is done through Micro USB and I find the battery runtime to be very good. On the box it says it runs up to 11 hours on a full charge. The Bluetooth wireless range is beyond exceptional. And on top of all this, it works as a standalone FM Radio and has an easy to read OLED display to keep you informed on what's playing and what mode it's in.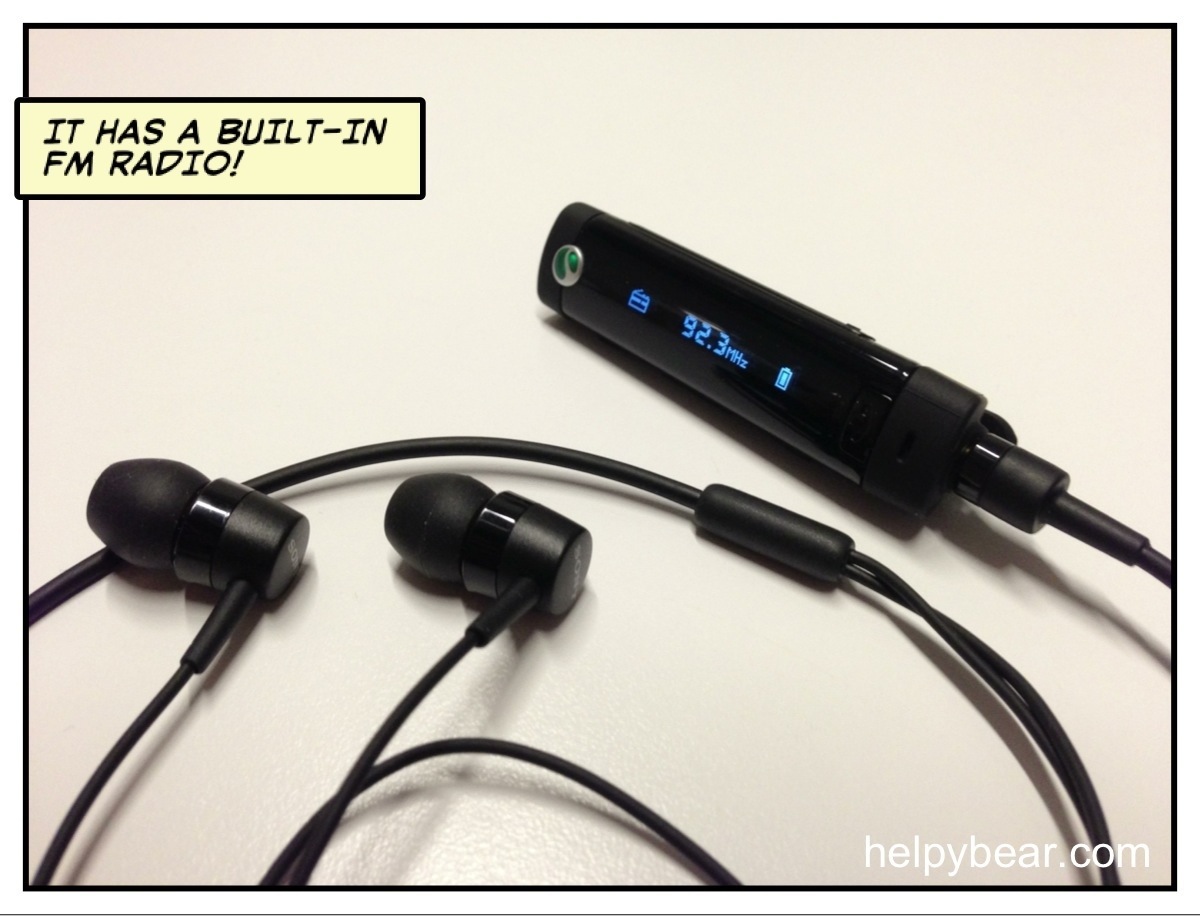 For Bluetooth headphones the sound quality overall is very good with the potential to be almost excellent depending on what headphones you plug into this little receiver.
The Helpy Feature:
The most useful out of the box function this device has stems from its standard headphone port. It's not limited to just headphones.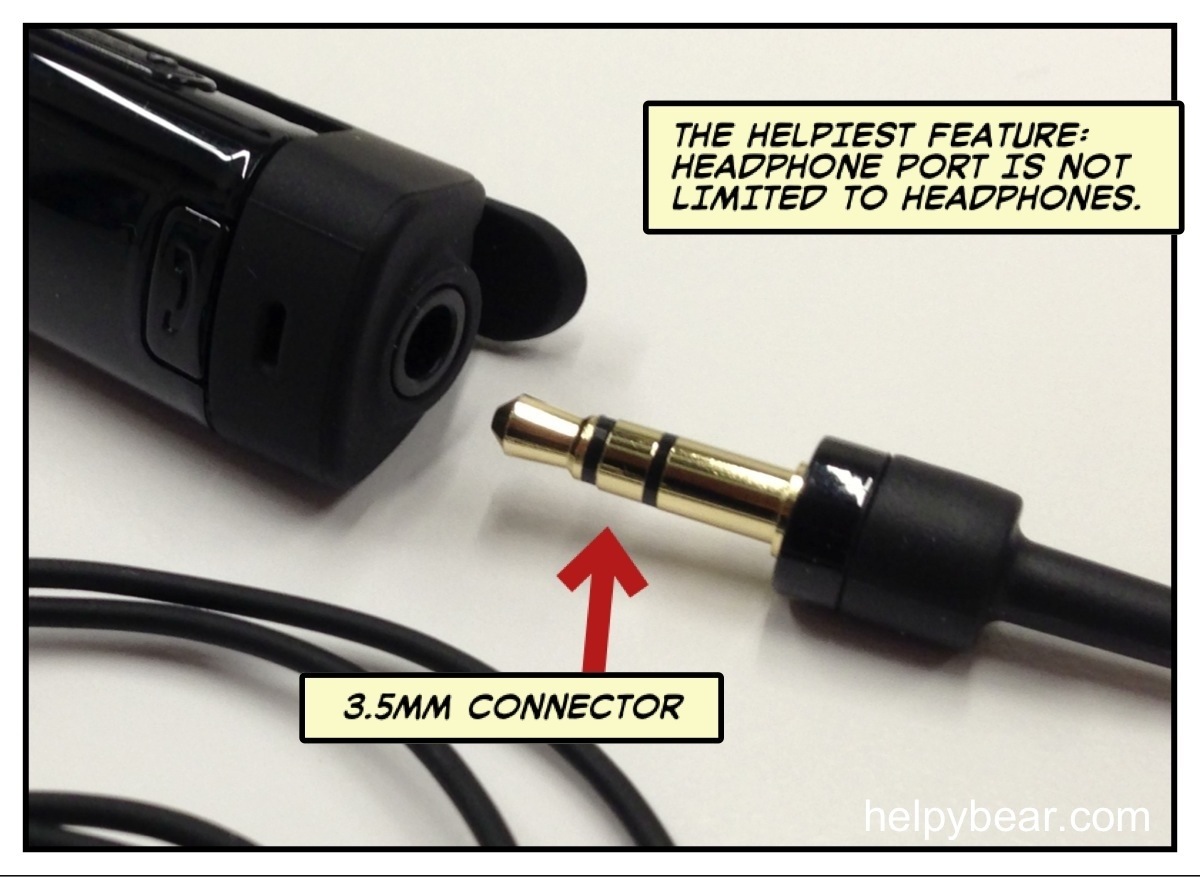 If you plug it into your car's Auxiliary Audio port (using standard 3.5mm to 3.5mm audio cable), you instantly give your car Bluetooth audio capability! Now if you have a fancy-shmancy new car with Bluetooth audio connectivity built-in, this may not be a very "Helpy Feature". But if you have a car that's from the early 2000s pre-Bluetooth audio era, this is the definitive "Helpy Feature".
Bluetooth car kits typically have a singular function and usually cost a little over $80-100. Custom car audio retrofits and upgrades can even cost hundreds of dollars or more.
The Sony Ericsson MW600 Bluetooth Stereo Headphones

will only set you back around $59.